Join Us May 10-20, 2019
​Join my wife and me for the 75th D-Day Anniversary tour organized by the incomparable Morris-Murdock Travel. Please contact SARAH WANGSGARD at 801-483-6473 for details and pricing at Morris-Murdock.
You may be interested in an 11 day, 10 night tour that includes London, Normandy Beaches, Paris, Bastogne Belgium, Cologne  and Berlin Germany to commemorate the 1944 Allied landings on D-Day and the subsequent liberation of Europe.
Travel is from May 10 thru May 20, 2019.
Morris-Murdock is a premier provider of hosted tours, and will arrange all accommodations and transportation (including cross-Channel ferry). Local guides in each destination help bring history alive. We'll also visit the Imperial War Museum, the Caen and Battle of the Bulge museums.
I will act as tour host, drawing on the research I've done for my sixteen books of military biography and fiction.
This is a great chance travel the route of the Allied soldiers who secured victory over the Nazis.
Here is the link to Morris Murdock with details. Tours start at a $2,299 per person. double occupancy:
http://www.mmetours.com/index.php/europe/74-2019-d-day-world-war-ii-with-author-jerry-borrowman-new-tour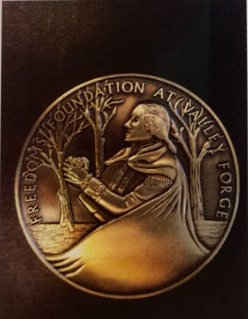 The George Washington Honor Medal  from the Freedoms Foundation awarded to Jerry Borrowman, Author of Compassionate Soldier, published by Shadow Mountain, February 2018.
"Compassionate Soldier brings to light fifteen extroardinary stories of mercy during wartime, from the American Revolution to the Iraq War. An Experienced hand at compelling war history, Jerry Borowman has a keen sense of honor and ethics on the battlefield, which serves to provide crucial context–we come to realize a better, rarer definition of hero." –Matt Sutherland

The Silver Trumpet Award from Covenant Communications represents 250,000 products sold by an author, a rare distinction in the publishing world. Covenant is Jerry's long-term partner, along with his co-authors, in achieving this level of sales success. And his books continue to sell — Three Against Hitler has been in continuous print for more than 23 years.Total sales, including those with other publishers, now top 300,000 and growing. "This award is only possible because of all the great people who purchase and read these books. What a great honor it is to write the remarkable true stories of men like Joe Banks, Bernie Fisher, Porter Rockwell and Rudi  Wobbe that have inspired so many readers. Their life experiences bear continuing witness to the sacrifices required of those who fight for freedom. It's also gratifying that so many people enjoy my historical fiction — it's my way of bringing the past to life. Thank you for your great support through the years, particularly when you recommend one of my books to family and friends."  Jerry Borrowman- December 2014