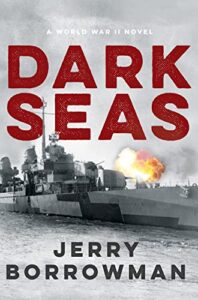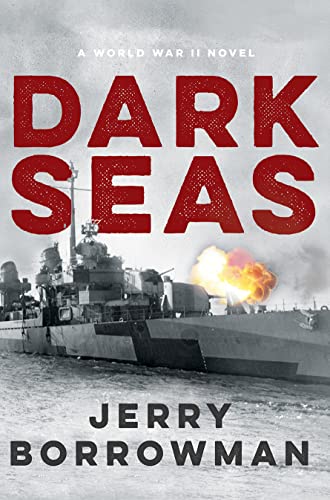 Dark Seas is now available for sale.
As captain of a destroyer in the US Navy, Merrill Kendrick plays a crucial and dangerous role in protecting the convoys that are essential to Britain's survival in the Second World War.
Despite pressure from his father to join the family company, a supplier of military radios, Kendrick chose to fight on the front lines of the war, a decision he's never regretted. But when technical issues with his family's Gatekeeper radios lead to devastating consequences in combat in the Atlantic, Kendrick needs answers.
Joe Horiuchi, a second-generation Japanese American, gave up a prestigious future to fight in the merchant marine on behalf of the United States. Though he is faced with harsh discrimination, his brilliance with electronics proves invaluable. When his expertise is most needed, Horiuchi does not flinch in the face of danger―and he suffers the devastating consequences.
Kendrick is a seasoned veteran when it comes to battle―but facing off with U-boats is nothing like facing off with his own father, who may be guilty of treachery. With the help of Horiuchi and his radio communications expertise, Kendrick must uncover the truth of his family business before more lives are lost.
It makes a great gift. Buy a copy at your favorite bookstore, or order online at Deseret Book  or at Amazon
Invisible Heroes of World War II is now available for sale. It tells ten remarkable true stories: Pat Patton, Abandoned at Bataan; Nancy Wake, The White Mouse of the French Resistance; Joseph Hyalmar Anderson, Missing in Action; Dickey Chapelle, American Journalist; Navajo Code Talkers, Heroes of the Pacific War; The Purple Heart Battalion, Rescueing the Texas 1st; Combat Engineers, Builders and Soldiers, African Americans at War, Heroes Despite Prejudice; and Rosie the Riveter, Women in the War Industries. These stories are essential reading for all who love history and who want to know the rest of the story. It makes a great gift. Buy a copy at your favorite bookstore, or order online at Deseret Book  or at Amazon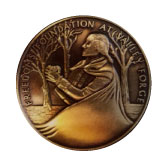 The George Washington Honor Medal  from the Freedoms Foundation awarded to Jerry Borrowman, Author of Compassionate Soldier, published by Shadow Mountain, February 2018.
"Compassionate Soldier brings to light fifteen extroardinary stories of mercy during wartime, from the American Revolution to the Iraq War. An Experienced hand at compelling war history, Jerry Borowman has a keen sense of honor and ethics on the battlefield, which serves to provide crucial context–we come to realize a better, rarer definition of hero." –Matt Sutherland
The Silver Trumpet Award from Covenant Communications represents 250,000 products sold by an author, a rare distinction in the publishing world. Covenant is Jerry's long-term partner, along with his co-authors, in achieving this level of sales success. And his books continue to sell — Three Against Hitler has been in continuous print for more than 23 years.Total sales, including those with other publishers, now top 300,000 and growing. "This award is only possible because of all the great people who purchase and read these books. What a great honor it is to write the remarkable true stories of men like Joe Banks, Bernie Fisher, Porter Rockwell and Rudi  Wobbe that have inspired so many readers. Their life experiences bear continuing witness to the sacrifices required of those who fight for freedom. It's also gratifying that so many people enjoy my historical fiction — it's my way of bringing the past to life. Thank you for your great support through the years, particularly when you recommend one of my books to family and friends."  Jerry Borrowman- December 2014