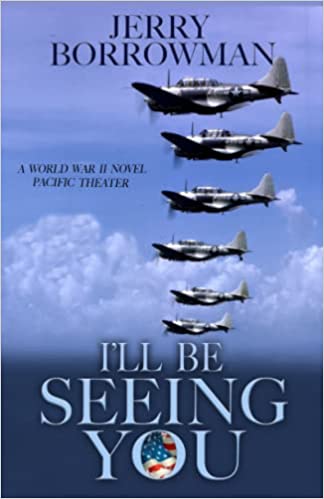 As the depression worsens, a distant war draws near.
Dan O'Brian finds he is once again embroiled with the inner conflicts he had hoped were far behind him after returning from World War I. Dan holds a strong conviction that the United States should stay out of the new war — because this time it is his son, Cory, whose life could be threatened by a foreign menace. But convictions can change.
Through his work as a musician, Dan finds an unlikely friend in Josh Brown, a man who challenges Dan's view of the world. And though both men share a common tragic link to the past, events of the future will soon forever bond the two men's families together.
In an era when the future is an uncertain as it is exciting, Cory O'Brian and Nathan Brown know they must defend freedom, just as their fathers have done. What they don't yet understand are the human costs of war — to those in the battle and those at home.
I'll Be Seeing You reaches beyond the battlefield as Jerry Borrowman delivers an enthralling and beautifully detailed narrative that will inspire your soul.
​Reviews:
Jim Matheson, U.S. House of Representatives (retired)
This inspiring work illustrates how boys became men so quickly in the service of their country. We should never forget the  tremendous sacrifice made by so many soldiers and their families for our freedom.