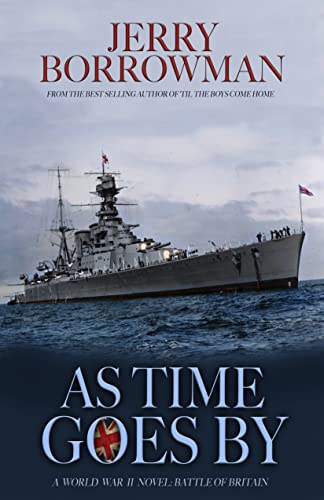 As Time Goes By is a sweeping tale of the
heroic fight put up by the people of the British Empire for nearly two years before America and Russia were drawn into the conflict. With action on battleships, motor torpedo boats, and on motorcycles in the deserts of North Africa it takes the reader on a grand tour of Britain at war in what Churchill termed, "Their Finest Hour."
Readers of 'Til the Boys Come Home will recognize Philip Carlyle – a Church of England chaplain who aided the American born Dan O'Brian when wounded on the battlefields of France in World War I. Now war has returned and he must do his part to stand in the fight for truth and freedom yet again.
Peter Vidmar, Olympic Champion
Jerry has done it again! "As Time Goes By" contains that human touch so often left out of other novels of this epic time of world history.
Sue Clements, formerly of Bristol, England now living in Portland, Oregon
Get up close and personal with an influential Mormon family as they become involved in the events of a war that spanned the Atlantic and forged new relations.  This intriguing story resonates with my own experience of prejudice and reconciliation when I left England for America as a convert to Mormonism from a Protestant family whose lives were rudely interrupted and changed by World War II.
David Mitchell, retired editor for LDS Church Magazines, formerly of London, England most recently of San Diego, California
Jerry's writing style reminds me of the action-adventure stories of Nevil Shute, international best-selling author of A Town Called Alice and others.   I appreciate his attention to both technical detail and interesting character development.
Blake Hill, age 18, Salt Lake City
The story was put wonderfully put together.  It has humor, sadness, love and so many other important feelings.  Jerry made the characters seem so real and come to life that people of all faiths would enjoy this book.